Scooteroma on Travel Channel
2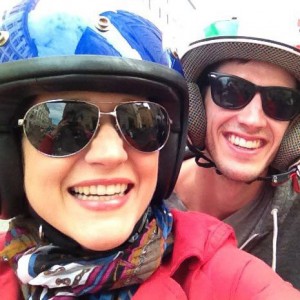 Scooteroma featured on The Travel Channel's Trip Flip – "See Rome by Vespa"
Travel Channel asks "What's the most thrilling way to see Rome?" and The Scooter Maven is glad to answer!
Trip Flip host Bert Kreischer 'flips a trip' for two lucky American tourists.
After meeting The Maven they are off on two wheels for a look at Ancient Rome. They whiz down world famous Via dei Fori Imperiali and past the Coliseum, with The Maven providing historical tidbits all along the way.
Check out a clip from the show below, and give Scooteroma a shout for more info about your own personalized scooter tour of this amazing city!
Ci vediamo presto a Roma !!
Travel Channel's Trip Flip: ROME